GAUTAM SASHITTAL
CEO, DMCC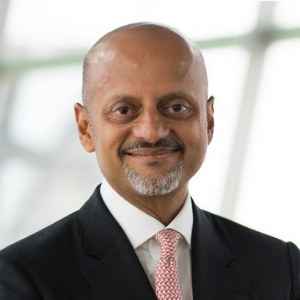 Chief Executive Officer at DMCC, the world's leading Free Zone for commodities trade and enterprise, Gautam Sashittal's visionary leadership gives the organisation the competitive edge it requires to excel in a global marketplace through continuous innovation, strong customer focus, and a solid strategic foundation.
As a market maker for global trade, Gautam's quest is to ensure DMCC provides all the products, services, regulatory standards, physical and financial infrastructure that a business needs to trade with confidence.
DMCC has been ranked the number one Free Zone in the world by Financial Times' fDi magazine, for the last three years.
From its DMCC Free Zone, home to over 15,000 companies; its Jumeirah Lakes Towers District with over 100,000 people; to its unique property developments including the much anticipated Uptown Dubai; through to its trade facilitation for key commodities sectors such as precious metals, diamonds, tea, coffee, and the food and agri trade; its financial services platforms including the Dubai Gold & Commodities Exchange; and its unique platforms like DMCC Tradeflow that bring trade finance solutions as well as Commodity Murabaha mechanisms to market; through to incubator centres with Google for Entrepreneurs and Astrolabs; Fintech developments and blockchain initiatives; Gautam ensures DMCC's mandate to facilitate trade through Dubai, connecting markets to help build a sustainable future of trade for all.
In pursuit of this goal, Gautam draws upon his expertise gained in previous roles as Chief Operating Officer at both DMCC and the DGCX, the Middle East's first derivatives exchange, as well as his experience in the oil and gas industry with Royal Dutch Shell plc. With over 25 years of commodities and industry experience Gautam has a deep understanding of how supply is moving around the world to meet demand.
Gautam is also a member of the board of directors of The Dubai Gold and Commodities Exchange (DGCX), the Dubai Diamond Commodities Clearing Corporation, the Dubai Diamond Exchange (DDE), Concordia Facilities Management, and an International Advisor to the Shanghai Gold Exchange.
---
TOM KENDALL
HEAD - PRECIOUS METALS SALES,
ICBC STANDARD BANK PLC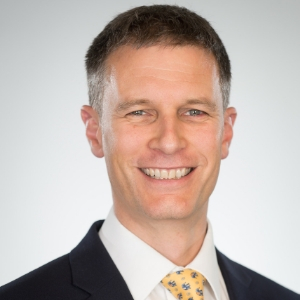 Tom Kendall's experience in precious metals spans more than 20 years and embraces both physical and financial markets.
Tom is currently Head of Precious Metals Sales for ICBC Standard Bank PLC with responsibility for managing sales teams in London and New York, and oversight of the bank's commodities strategy. He joined ICBC Standard Bank in June 2015 as Head of Precious Metals Strategy, a role that involved market analysis, commodity structured finance and business development.
Tom joined ICBC Standard Bank from LCM Metals UK LLP, an independent options brokerage, where he held the role of Head of Metals Strategy.
Prior to that, he spent almost five years at Credit Suisse, latterly as Head of Global Commodities Research leading a team of commodity market analysts in London, New York and Singapore. At Credit Suisse, he worked with multinational corporate clients, institutional investors, hedge funds, and central banks and sovereign wealth funds.
His previous roles include three years as Precious Metals Strategist for Mitsubishi Corporation and five years as Head of Market Research for Johnson Matthey PLC, one of the world's leading platinum group metals refiners and fabricators.
Tom holds a BSc in Geology from Southampton University.
---
SCOTT AUSTIN
SENIOR EXECUTIVE VICE PRESIDENT,
EVERLEDGER - AMERICAS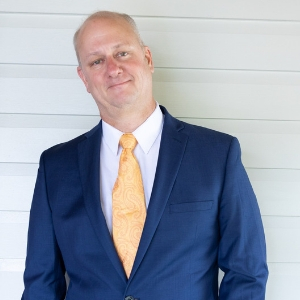 Scott Austin has over 17 years of experience in the RFID and Smartcard Industry and over 30 years of C-Level international business experience, start-ups and M&A activity and recently leading Everledger's Series A round.
As Senior Executive Vice President, Americas, Scott is responsible for driving Everledger's North American business and has been key in driving the company's global business strategy. A core part of his role is working closely with the North American team to drive the breakthrough emerging technology solutions that solve the real-world challenges facing Everledger's clients.
A former Director of the Asia Pacific Smart Card Association for Australia, New Zealand and Singapore, Scott brings a wealth of knowledge across the development and evolution of Identification Technologies across the Omnichannel including the fast-evolving Internet of Things (IoT) and more recently IoT applications of Blockchain and Smart Certificates supported through his work with Everledger and his studies at MIT around Fintech and Future commerce.
---
MICHAEL MESARIC
CEO, VALCAMBI SA, SWITZERLAND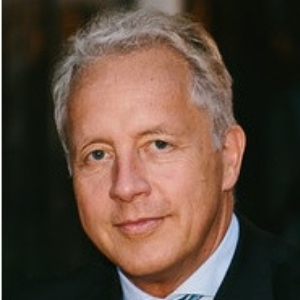 Michael Mesaric joined UBS Zurich in 1982 where he started his career in trading, foreign exchange, precious metals and the money market. In 1985 he became the chief trader for precious metals at UBS Hong Kong and was transferred to London in 1989 at the same position.
From 1990 until the time of his departure in 2002 Michael worked for Credit Suisse and Credit Suisse First Boston where he held various senior positions. In 1990, he became chief Trader for precious metals at the Head Office in Zurich. In 1993 he was promoted to Global Head for Foreign Equity Trading, in 1999 he joined the Board of Valcambi and in 2000 working in London, he was appointed Global Head for Central Banks relations for precious metals.
Since 2002 Michael is CEO of Valcambi SA, Switzerland.
---
SERGEI BELOV
DEPUTY CEO, HEAD - REFINING DIVISION
KRASTSVETMET, RUSSIA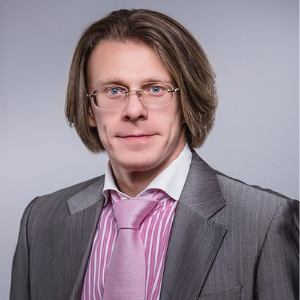 With over 20 years of experience in precious metals market, Sergei graduated from Moscow Institute of Industrial Property and Innovation Studies with a Degree in Patenting, from Moscow Institute of Steel and Alloys with a Degree in Metallurgical Engineering and from Moscow University of Consumer Cooperation with a Degree in Finance and Credit.
He started in 1995 to 2000, working in JSC "Plant Severonickel" as a Smelter in the Smelting Department of the Refining Shop, as a Pot Operator of Aqueous Solutions in the Nickel Electrolysis Shop, as a Financial Economist of the Finance Department, as Deputy Head of the Property Department, as Head of the Property Department, and as Head of the Property Management Department.
From 2000 to 2008, he worked in several executive positions at JSC MMC "Norilsk Nickel". In 2008, he became the Head of JSC MC "Amazarkan" Gold Mining Company. From 2009, he worked in executive positions at financial institutions — JSC "Alfa-Bank", LLC "RusInterCom". Since January 2012, Sergei has joined Krastsvetmet as Deputy CEO, Head of the Refining Division, responsible for both domestic and international markets.
---
SHAOKAI FAN
DIRECTOR, CENTRAL BANKS AND PUBLIC POLICY
WORLD GOLD COUNCIL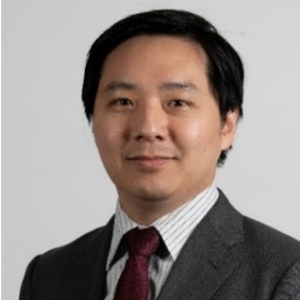 Shaokai Fan is the Director for Central Banks and Public Policy at the World Gold Council, responsible for advising governments on gold matters, and enhancing the gold market through engagement, dialogue, and thought leadership. He works directly with Central Banks and Sovereign Wealth Funds on investment considerations. He has written several research pieces on the role of gold for Sovereign Wealth Funds, gold's place in Islamic finance, and Central Bank activity in the gold market.
Prior to this position, Shaokai held multiple roles at Standard Chartered Bank, including Director for Asia Strategic Initiatives and Associate-Director for Public Sector coverage. In the latter role, he advised governments on the implications of RMB internationalization and promoted the RMB as a new reserve currency. Shaokai worked previously as an International Economist for the U.S. Treasury Department and held past roles in capital markets and investment banking. He has also advised the government of Taiwan on economic policy matters.
Shaokai holds a Masters of Public Administration from Columbia University and the London School of Economics, and an undergraduate degree in finance and economics from New York University.
---
SHANA KRISHNAN
POLICY ANALYST
OECD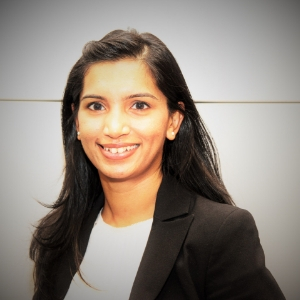 Shana is a Policy Analyst representing the OECD Responsible Business Conduct Unit which is responsible for promoting the implementation of the OECD's Guidance on Conflict and High Risk that has developed the international industry standard on responsible supply chains in the minerals sector.
Shana is with the team tasked with the implementation programme of the OECD Due Diligence Guidance for Responsible Mineral Supply Chains. This Guidance was developed to help companies in the minerals supply chain identify and address risks of contributing to human rights impacts, financial crime, and conflict finance, in order to harness the positive potential of the mining sector for development. The Guidance applies to all supply-chain actors (from the miner, to the trader, to the refiner, all the way to the manufacturer and consumer) and all minerals (e.g. gold, cobalt, diamonds, 3T, etc.).
Shana is on secondment to the OECD from the Financial Action Task Force Secretariat. Prior to joining the OECD in 2015, Shana was a Senior Policy Advisor at the Australian Government Attorney-General's Department.
---
NICK SPENCER
MANAGING DIRECTOR, GALAXY GOLD MINES
AN INDIAN AUSTRALIAN GOLD MINING CONSORTIUM IN INDIA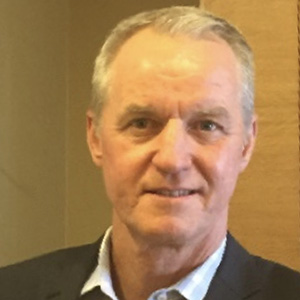 Nick has 30 years of experience in mining, logistics, engineering services and fund management with large MNCs in Australia, India, SEAsia, UK and the Middle-East. Recently, he spent 12 years working in India identifying, exploring, developing and funding a portfolio of quality gold mine projects; 300 tonnes of gold was discovered; preparing to list Galaxy on BSE India.
He was Senior Executive Engineer working at BHP, TNT, Babcocks and Meggitts building and managing operations internationally. He holds an Engineering degree from University of Queensland, Australia and an executive MBA from Cranfield School of Management, UK. Nick enjoys surfing, sailing, cricket, rugby, travelling, local food/wine & outdoor adventure.
---
DAVID CRAWFORD
DIRECTOR, PRODUCT PARTNERSHIPS
WORLD PLATINUM INVESTMENT COUNCIL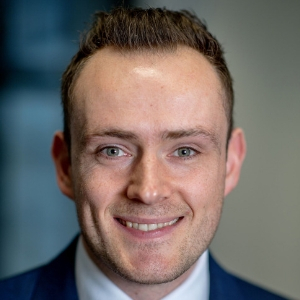 David is an established precious metals specialist who is responsible for leading global product and partnership development initiatives in all markets outside China for the World Platinum Investment Council [WPIC]. The Council was created in 2014 to stimulate investor demand for physical platinum, support informed decision making and develop products and channels that investors need.
Prior to joining the WPIC, David was Head of Precious Metals at the London Metal Exchange (LME) where he led LME's corporate strategy in precious metals, provided counterparty clearing and closing price information to the bullion market, and successfully secured and launched the Platinum and Palladium Price Benchmarks in December 2014.
---
ROSS NORMAN
CEO, SHARPS PIXLEY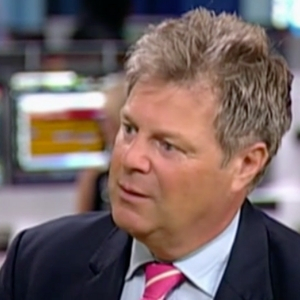 Ross Norman is CEO of Sharps Pixley, London's leading physical bullion brokers based on St James's Street. Sharps Pixley is owned by Degussa who are said to be the largest seller of bullion bars and coins in Europe.
Ross is a former gold refiner with Johnson Matthey, before becoming a senior gold trader with NM Rothschild & Sons and later Credit Suisse.
Ross heads the table as the leading gold price forecaster over the last 20 years within the London Bullion Market Association (LBMA).
---
CAMERON ALEXANDER
HEAD - PRECIOUS METALS RESEARCH,
GFMS TEAM - REFINITIV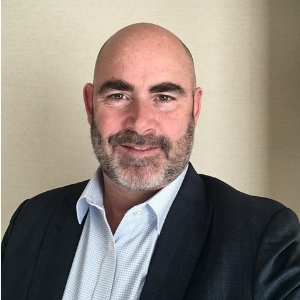 Cameron Alexander holds the position of Head of Precious Metals Research for the GFMS team at Refinitiv.
He has more than 20 years of experience in the precious metals market.
Having joined GFMS Limited as a Metals Analyst in 2005, he was brought across to Thomson Reuters in a 2011 acquisition and now heads the precious metals research within Refinitiv's Metals Research and Forecast division.
In his current role, he has overall responsibility for the team's output but remains responsible for the precious metals research across South East Asia, Australasia, Middle East, and Indian Sub-Continent.
His main area of research covers jewellery, industrial, and investment demand, as well as scrap supply and metal flows from these key regions.
---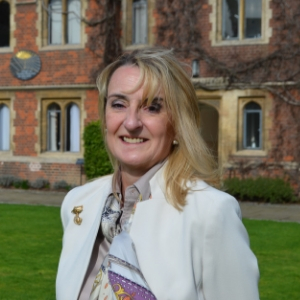 Rhona O'Connell has over 30 years experience as a Commodities Analyst, and is a recognised authority in the precious metals sector. She has worked as a Metals Market Analyst in many aspects of the industry, including the mining sector, commodities broking, and the equity markets. At Shearson Lehman she was the Group Precious Metals Analyst, which involved a combination of the above as well as advising the trading desks and the investment banking division on the outlook for the precious metals markets.
She has held Extel ranking (2nd place) in the gold sector and has been the Association of Mining Analysts Commodities Analyst of the year.
She was until recently the Head of Metals Research and Forecasting for the GFMS division of Thomson Reuters, responsible for a team of 15 analysts.
She maintains a high profile in the precious metals sector in particular and in 2018 she helped the Hong Kong Exchange set up its inaugural Precious Metals Seminar in LME Week (Asia) and chaired one of the panels; she has also been on panels in LME Week (Asia) and LME Week (London) in recent months.
She holds an Honours Degree in Law from the University of Cambridge.
---
TAWHID ABDULLAH
MANAGING DIRECTOR, JAWHARA JEWELLERY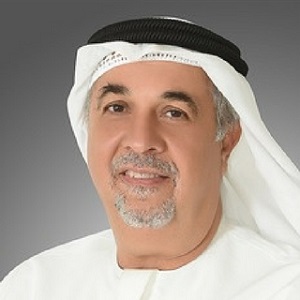 Tawhid Abdullah is one of the most well-known personalities in the gold and jewellery fraternity in Dubai. He was the Co-founder of the well-known jewellery brand Damas and the Managing Director cum Chief Executive Officer of Damas Real Estate. He is currently the Managing Director of their latest venture Jawhara Jewellery. Abdullah is currently the chairman of the Dubai Gold & Jewellery Group.
In 2004, he received Italy's highest civilian Commendatore award for promoting Italian jewellery trade for over 25 years. His professional approach has earned him several accolades from all quarters ranging from Suppliers, Customers, and Media, Banks and Government bodies. Arabian Business Awards named him Businessman of the Year in 2006 and in April 2007, His Highness Sheikh Mohammad Bin Rashid Al Maktoum, Vice-President and Prime Minister of the UAE and Ruler of Dubai, awarded Abdullah 'the Best Entrepreneurial Mentor' special award for his support for the young UAE businessmen. In 2007, he was named as one of the top 100 CEOs in the region. As a strong believer in serving and giving back to the community, Tawhid supports several notable charities and has been the major sponsor for many prestigious events.
---
ASHOK KUMAR
MANAGING DIRECTOR, ALLIANCE INDUSTRIES LIMITED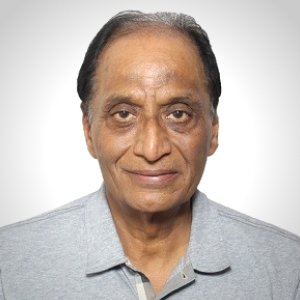 Born in India in 1953, Kumar has lived in the United States since 1975. He earned a BCom degree from University of Delhi and a BBA degree from St. John Fisher College, Rochester, NY in 1976. In 1980, Kumar saw an opportunity of a new business to efficiently recover platinum group metals from the automobile catalytic converters that had only recently been required, and advanced that business as the requirement grew worldwide. Over 35 years he became the world's largest recycler of salvage automotive converter/catalyst, and a major supplier to the automotive industry of platinum, palladium and rhodium metals. He has also sponsored university research into this field, including a broad study of PGM life cycle stocks and flows, and a focused study of recovery of cerium oxide from auto catalyst.
Kumar at present is the Managing Director of Alliance Industries Limited, and exploring further opportunities in growing Asian markets.
---
JEFFREY RHODES
FOUNDER & MANAGING CONSULTANT,
RHODES PRECIOUS METALS
CONSULTANCY DMCC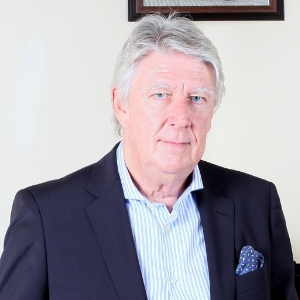 Jeffrey Rhodes founded Rhodes Precious Metals Consultancy DMCC in 2013 after a successful career in the precious metals industry spanning four decades working across four continents for major bullion banks and financial institutions.
Since 2013 he has successfully advised a number of high profile clients in the global precious metals markets and has been prominent in the development of the Dubai Multi Commodities Centre (DMCC), having been a member of Dubai's Gold Advisory Group since its inception in 2003 until the present day. Jeffrey is a past Chairman of the Public Affairs Committee of the LBMA, having been the founding editor of its popular trade magazine The Alchemist.
Most recently Jeffrey has been actively involved in the RAKGOLD bullion-banking project at RAKBANK, has a regular slot on Dubai Eye's Business Breakfast Show, appears frequently on Financial TV, and participates in global precious metals forums as a speaker and moderator.
---
CHANDRAPRAKASH D SIROYA
VICE CHAIRMAN, DUBAI GOLD & JEWELLERY
GROUP (DGJG)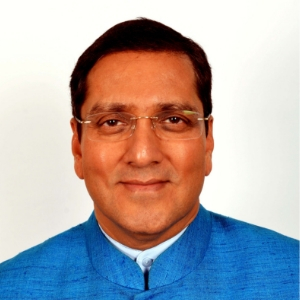 Chandraprakash D Siroya, also known as Chandu Siroya in business circles, is a Commerce graduate and hails from Rajasthan in India. He is the Managing Director of Siroya Jewellers LLC, one of Dubai's dynamic companies. He has vast experience in the Manufacture, Wholesale and retail of jewellery. Siroya is the recipient of the Award of Highest Importer of Gold Jewellery from India into the Middle East for 2017 and have been the highest importer of Indian made jewellery for eight consecutive years. Siroya Jewellers have also been awarded the Guinness World record for the manufacture of the World's Longest Handmade Gold Chain measuring 5.52 kilometers for the Dubai Gold & Jewellery Group during the Dubai Shopping Festival 2015.
Siroya is the current Vice Chairman of the Board of Directors of Dubai Gold & Jewellery Group. He has been a very active member of the board since its inception 23 years ago. He is also a member of the Dubai Gold Advisory group at DMCC. He is actively involved within the Jain Community of Dubai and is the President of Jain International Trade Organization Dubai.
---
MATTHEW KEEN
MANAGING DIRECTOR, RG TRADING DMCC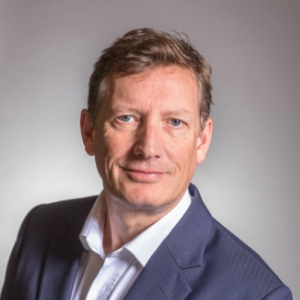 Currently works as Managing Director at Emergent Technology Holdings building the business to integrate gold into the world's payment systems.
Established Evidens Consultancy in 2014 where he performs advisory roles for multiple precious metals organizations. Held Director level positions on Precious Metals at Jefferies, Deutsche Bank and JP Morgan.
---
GABRIEL NASSER
FOUNDER AND CEO, TJS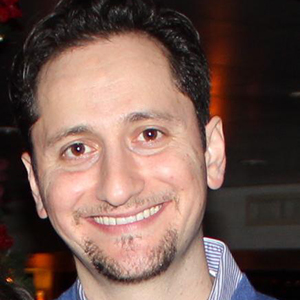 Gabriel specializes in Financial Technology (FinTech) and Internet-of-Things (IoT). He began his career in 2000 as a Senior Systems Engineer at Auripay, a startup focused on providing a secure online shopping experience by issuing single-use credit card numbers. Auripay is now part of EMC (NYSE:EMC), through a series of acquisitions. He then started at OATSystems at its inception, a pioneering startup in the RFID tracking space, and subsequently served in multiple roles. OATSystems was acquired by Checkpoint (NYSE:CKP) in 2008. He then co-founded TJS, the first provider of RFID-based collateral monitoring for lenders to the jewellery industry, with over USD 2billion of inventory monitored to date.
Gabriel earned his BA and MA in Computer Science at Boston University. He is an alumnus of Harvard Business School.
---
VIRAJ DIDWANIA
FOUNDER AND DIRECTOR, FORESIGHT GROUP
(FORESIGHT BULLION INDIA PRIVATE LIMITED AND FBIL INTERNATIONAL PTE. LTD)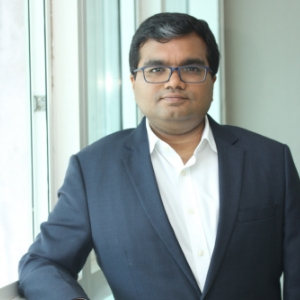 Viraj graduated with dual majors in Commerce from the Business School and Economics from the University of Virginia. He has worked as a Consultant for Ernst and Young and as an investment banker with Morgan Stanley, both in New York City.
Viraj is a practitioner of meditation since 1999 and became one of the youngest meditation teachers for the Art of Living (an educational and humanitarian NGO operating in 154 countries) in 2008. He is a Fellow of the fourth class of India Leadership Initiative Fellows and the Aspen Global Leadership Network. Viraj has a Private Pilots License (PPL) and enjoys flying single engine planes in his free time.